Google's Plus One button is the new service from Google as a step into the social network sharing arena with Facebook's "like" button and Twitter's "tweet" buttons.
There are many other networking and bookmarking services offering sharing buttons, such as Linked In and Stumble Upon to name a couple. Along with Facebook and Twitter, these established services have the systems and social infrastructure to allow their members to share links with their friends and contacts.
Google Going Social
Although Google doesnt have a successful social network (any attempts in the past have pretty much failed), they are definitely planning something bigger and better & they already offer a new dimension to the search results with their Social Search.
Update 2 July 2011:
Google+, their new social network, has had a soft launch to invited people only.. it's looking very popular after only a couple of days!
The Plus One service will allow anyone with a Google Profile to "plus 1" a page and add it to their profile page's +1's tab. The search results already let you know if your contacts from other services, like Twitter, have shared a link. With the arrival of the new social services from Google, they will soon also tell you who has +1'd a result in the SERPs (Search Engine Results Pages).
Google is the dominant search engine on the web today, with so many using their search services it will soon become an added bonus to also see which of our friends have been viewing and recommending pages. It could also be included on all YouTube videos and may launch Google as the leading rival to Facebook in social sharing; Facebook is currently one of Google's main competitors on the web.
Bing will soon be launching a similar service, integrated with Facebook "likes", into it's search results pages. This will show results and feature recommendation figures based upon your Facebook friends "likes".
At the moment the Plus One button is a new and relatively experimental feature, sites such as Mashable have partnered with Google to test the service.
Using the Google+1 Button on Your Site
I have chosen to add the button to the posts here at Judderstone as I expect this service will be used by many more people in the near future. You can add the +1 button to your site or blog using a simple snippet of Javascript code.
Here is the official Google video introducing the +1 button.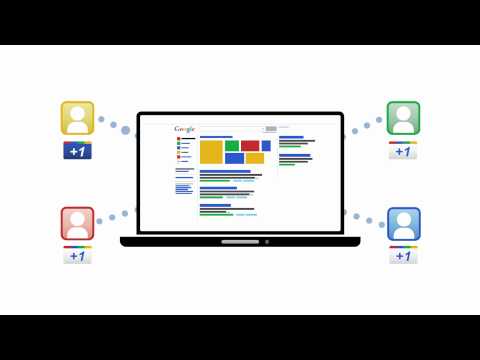 External Links:
Official +1 button page on Google
Google +1 article on Wired
Google +1 article on Mashable